Tags
Related Posts
Share This
Mod: Enhance Water Graphics of Minecraft with Water Shader Mod (1.8.1)
The Water Shader mod for Minecraft greatly increases the realism of the water in Minecraft. This mod changes the water by making water reflective and flowing. You need to try this mod to understand just how amazing it is.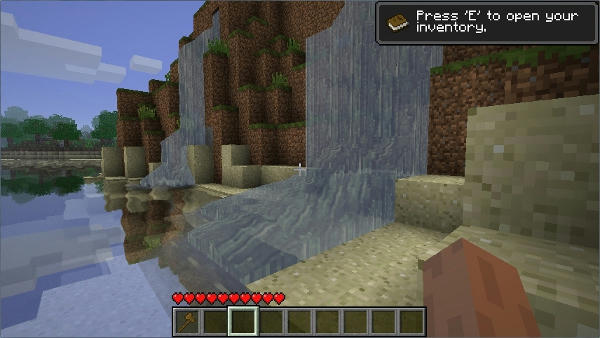 Download:
Water Shader Mod for 1.8.1
ModLoader for 1.8.1
AudioMod for 1.8.1
Installation:
Go to minecraft.jar. On Windows, this can be found by going to %APPDATA%/.minecraft/bin.
Open minecraft.jar in a program such as WinRar or 7-Zip.
Delete the META-INF folder from Minecraft.jar.
Drag all of the files from the extracted ModLoader and AudioMod files into Minecraft.jar.
Drag the files from the Minecraft folder in the Water Shader .zip file into Minecraft.jar.
Drag the entire Shader folder from the .zip file into \.minecraft\bin.
Close Minecraft.jar and have fun!
This mod should be compatible with almost every other mod but I recommend using a fresh version of Minecraft.jar for this mod. Then re-install mods one at a time so you don't get a black screen. To get a fresh Minecraft.jar, rename your current Minecraft.jar to something like Minecraft_old.jar so that you have a backup. Then run Minecraft and it will automatically re download the appropriate files.<